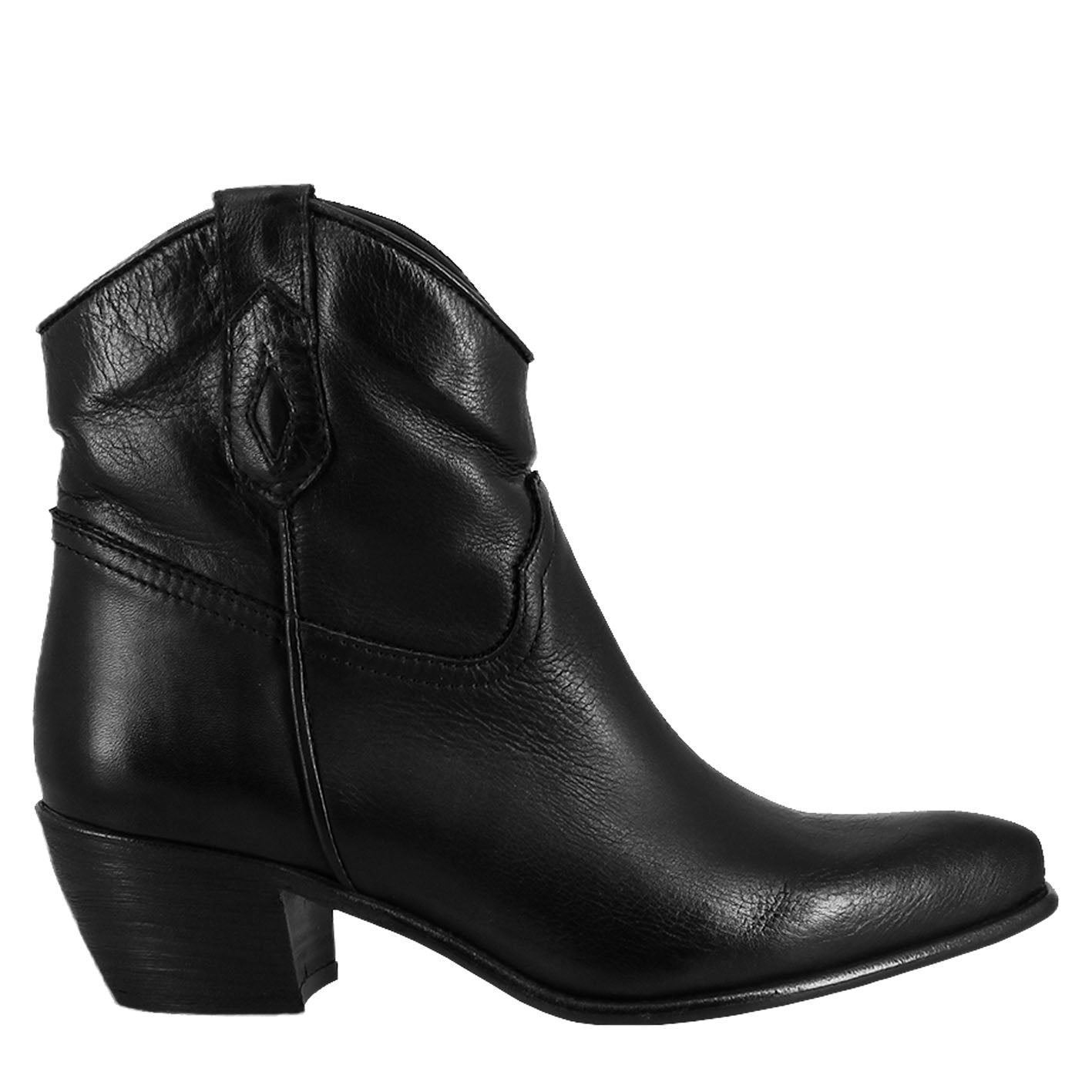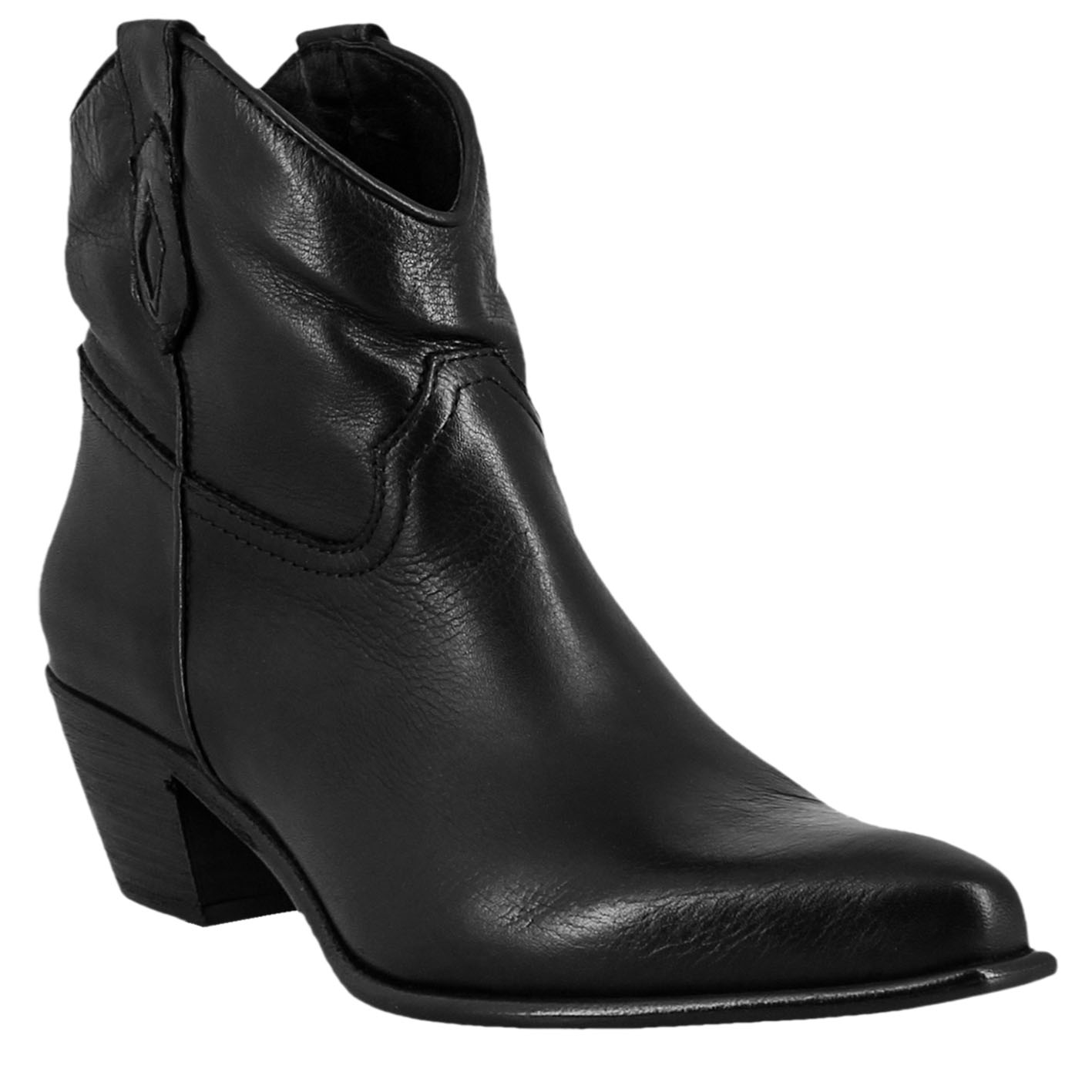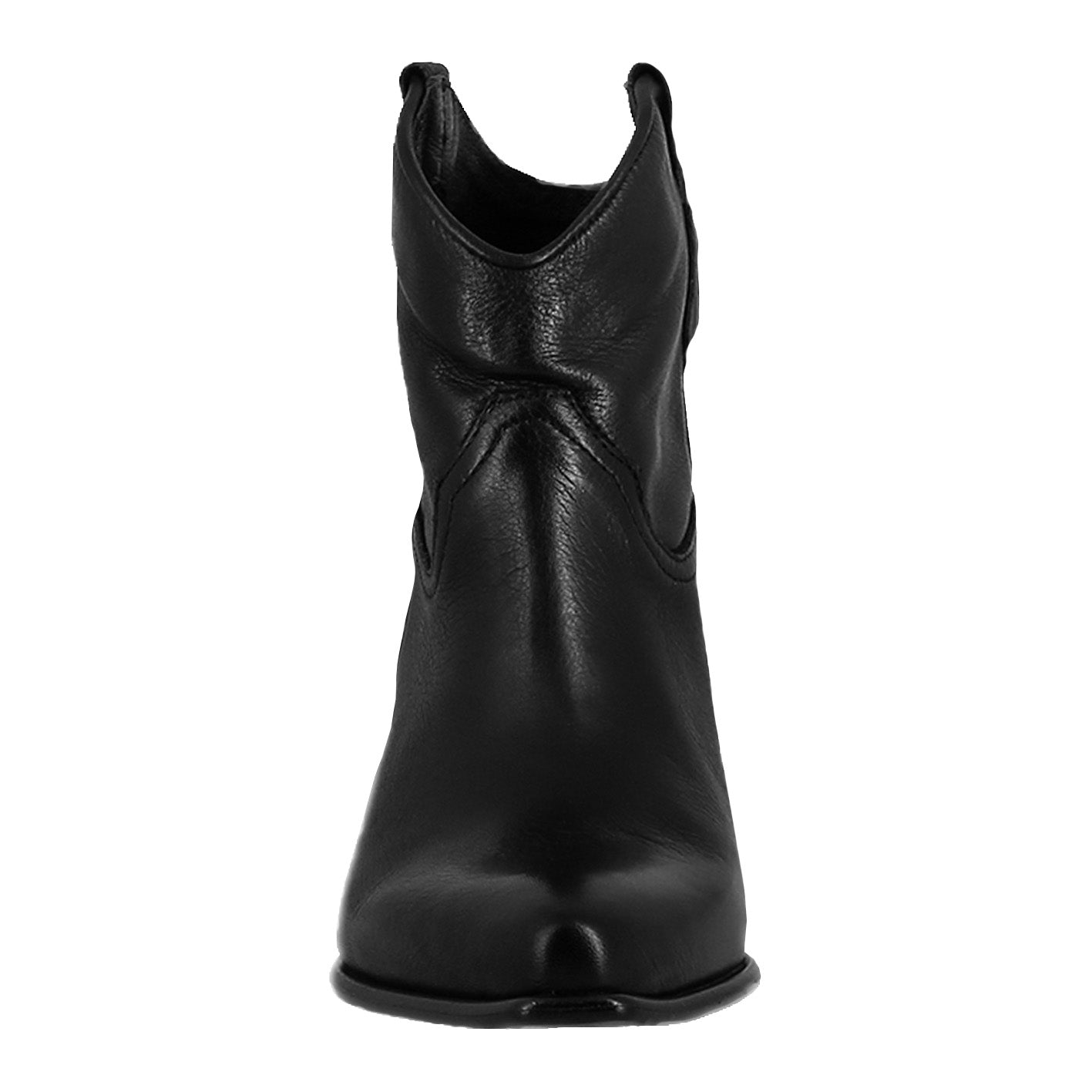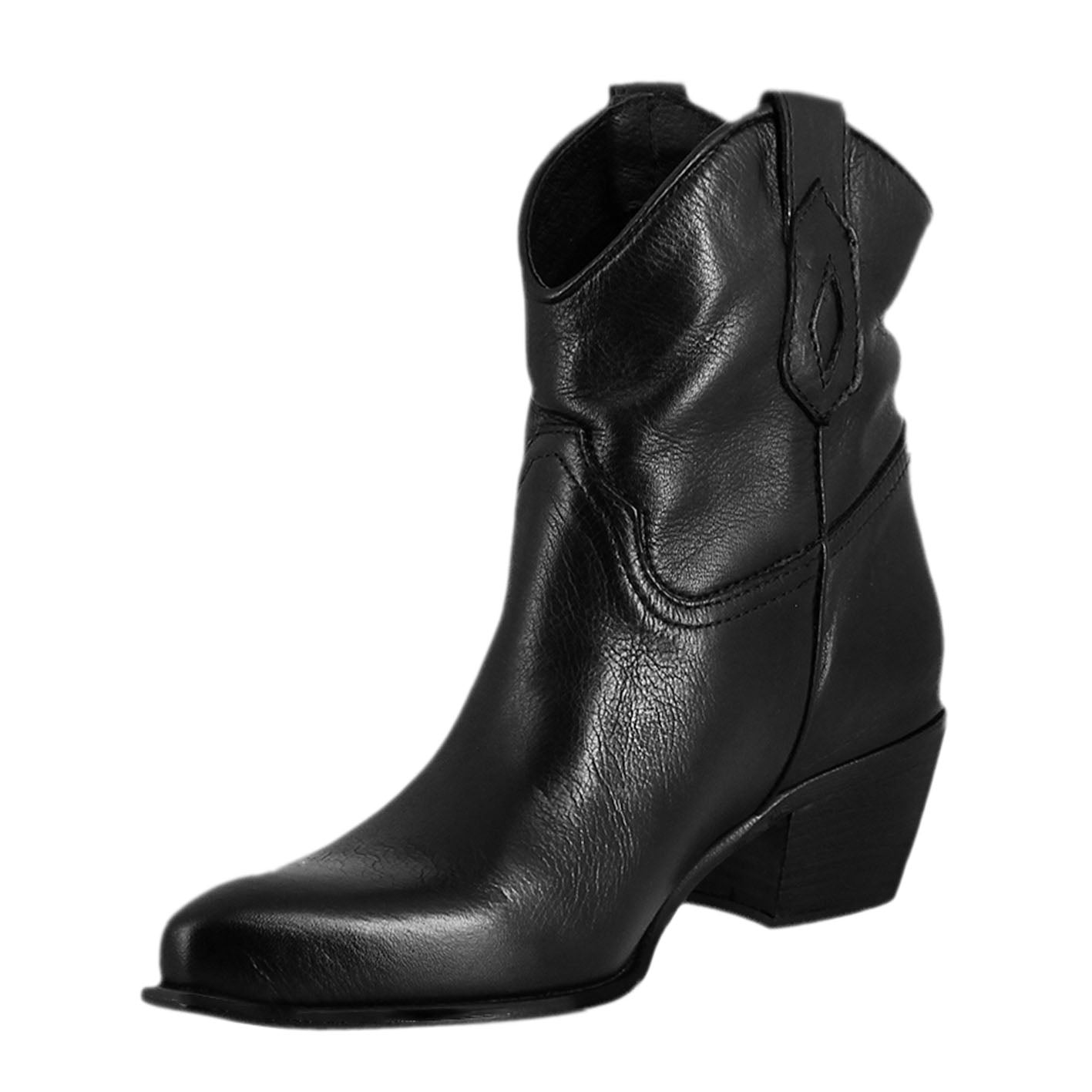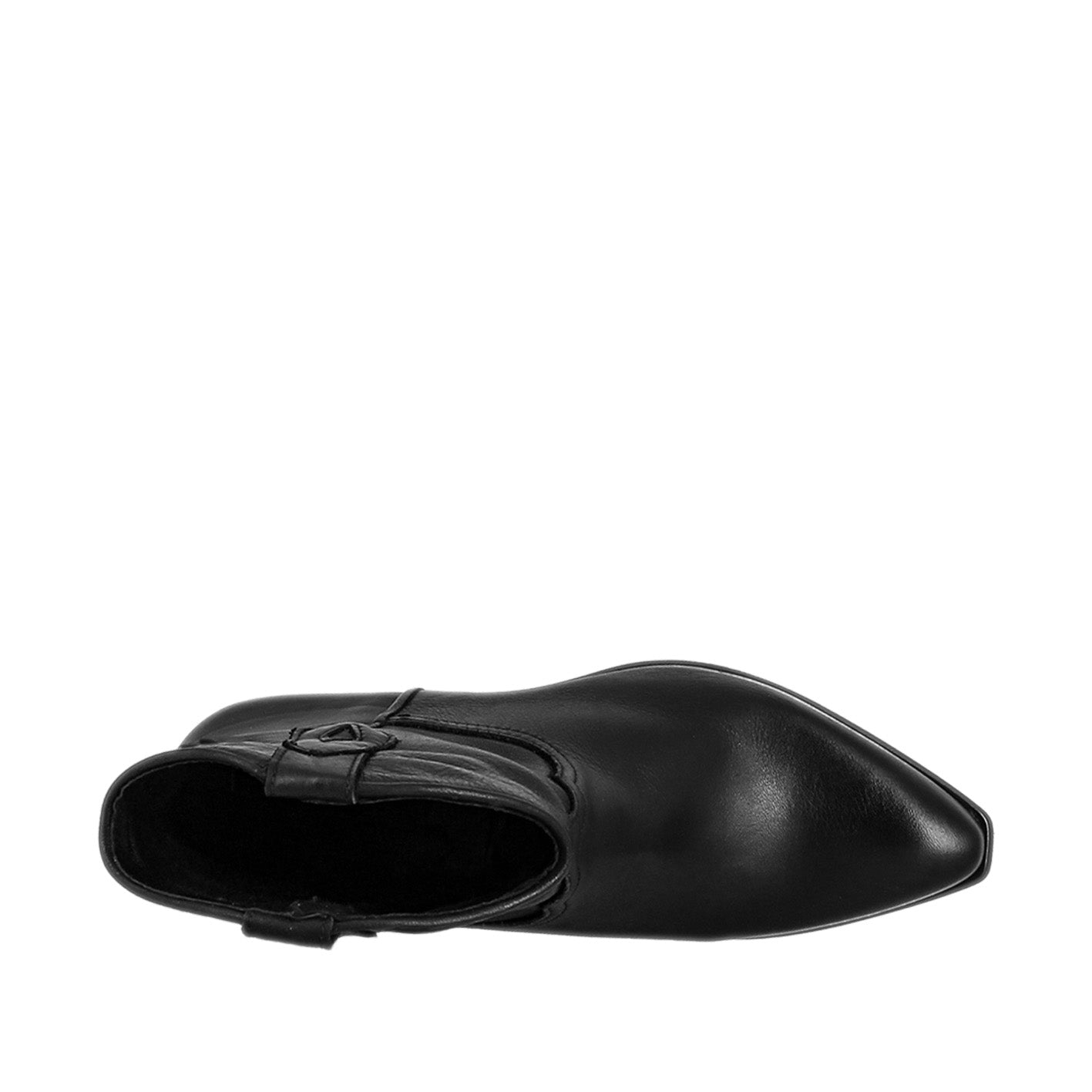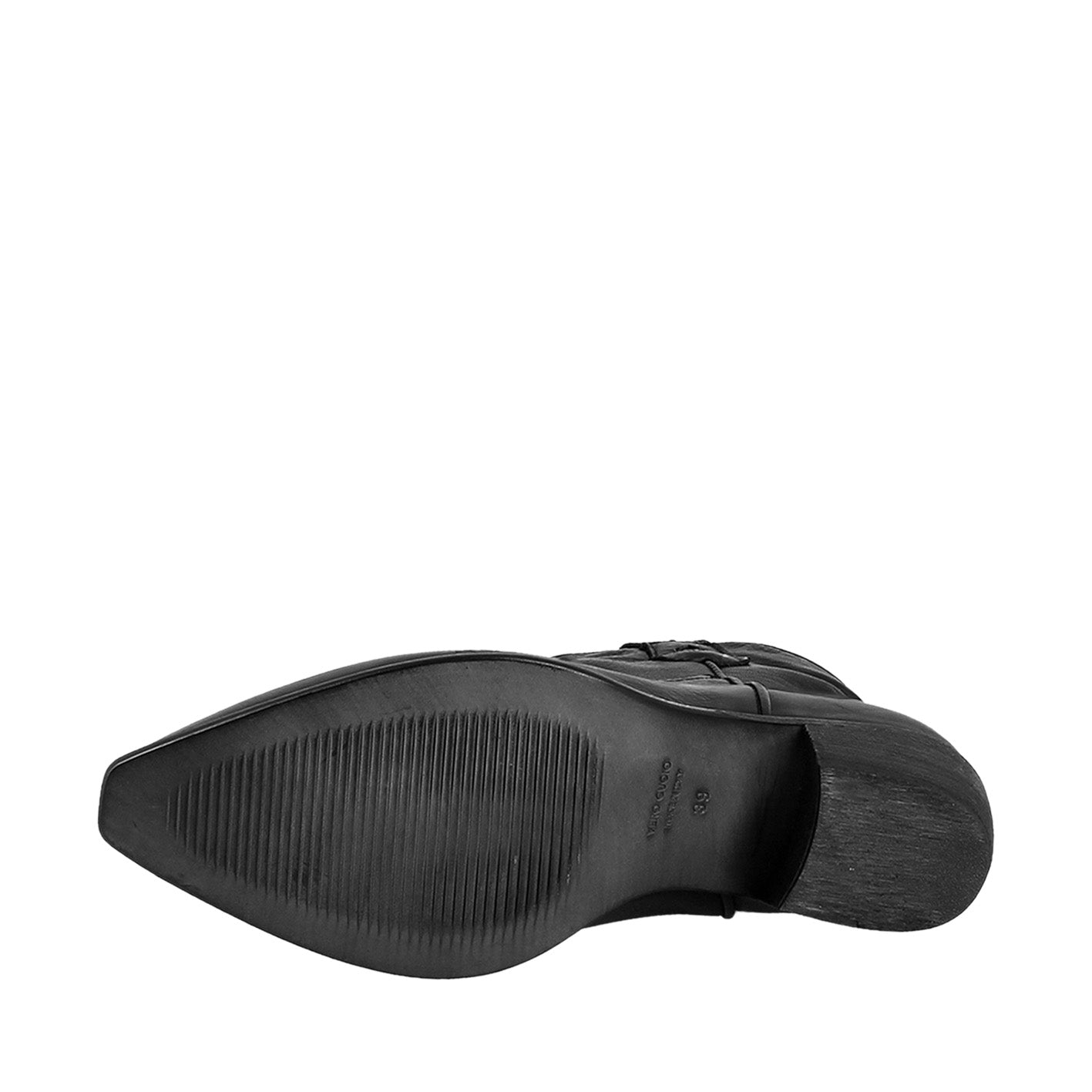 Women's low Texan boots unlined in black vintage leather
Low women's Texan boots in leather, unlined with leather sole. Handmade by Italian master craftsmen. Material: Full grain smooth leather which is the finely crafted and smooth textured top layer of leather. Vegetable tanned to increase the aesthetic values of the material, it is buffered entirely by hand to obtain the characteristic shaded effect and to ensure durability over time.
COLOR: Black
SOLE: Leather
CLOSURE: Without
UPPER: Leather
LINING: Without
GENDER: Woman
HEEL: 4cm
Payment Methods
PayPal
Credit / debit card (Visa, Mastercard, AMEX, Maestro)
Apple Pay
Google Pay
ShopPay
Scalapay (Pay in 3 installments)
Klarna (Pay in 3 installments)
Transfer
Cod on delivery (Italy)
Shipping
24h from payment

Within 1 working day from receipt of your order, it will be entrusted to the courier chosen by you during the purchase procedure.

All couriers collect from Monday to Friday but can also deliver on Saturdays in some selected cities. For more information on this, you can consult the website of the selected courier directly.
COUNTRY
TIMES
COST
ITALY
24-48H
ALWAYS FREE
EUROPE (EU)
2-6 WORKING DAYS
ORDER OVER €100 -> FREE
ORDER LESS THAN €100 -> €15.00
EUROPE (NON-EU)
2-6 WORKING DAYS
ORDER OVER €200 -> FREE
ORDER LESS THAN €200 -> €19.00
USA/CANADA/MEXICO

2-6 WORKING DAYS

ORDER OVER €200 -> FREE




ORDER LESS THAN €200 -> €19.00

CENTRAL AMERICA

4-9 WORKING DAYS

ORDER OVER €400 -> FREE
ORDER LESS THAN €400 -> €49.00
SOUTH AMERICA

4-9 WORKING DAYS

ORDER OVER €400 -> FREE
ORDER LESS THAN €400 -> €49.00
AUSTRALIA / NEW ZEALAND

4-9 WORKING DAYS

ORDER OVER €400 -> FREE
ORDER LESS THAN €400 -> €49.00
ASIA

4-9 WORKING DAYS

ORDER OVER €400 -> FREE
ORDER LESS THAN €400 -> €49.00
AFRICA

4-9 WORKING DAYS

ORDER OVER €400 -> FREE
ORDER LESS THAN €400 -> €49.00
RUSSIA

NO SHIPPING OPTIONS

NO SHIPPING OPTIONS
For any returned product, you can request a refund or a free replacement for any reason. It is possible to return the purchased goods by sending them back at your expense within 14 days from the date of receipt, if a change is requested, the shipment will be free.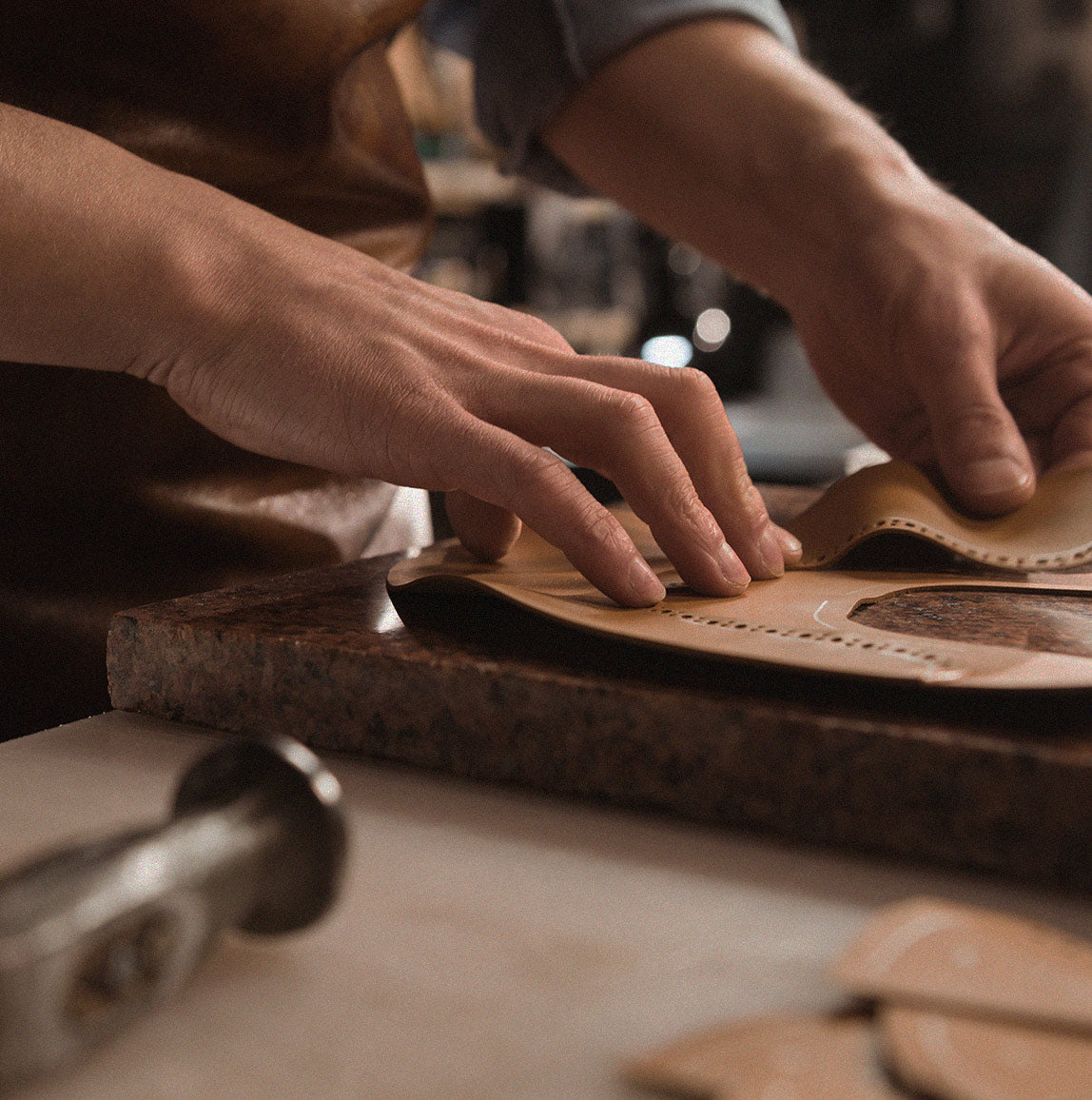 FROM LEONARDO TO LEONARDO SHOES
A story that was born in Florence
Leonardo Shoes is a point of reference in the sale of handcrafted and handmade shoes in Florence.
Our philosophy is to offer our customers shoes of the highest quality, original and unique as conceived and designed by our stylist Leonardo.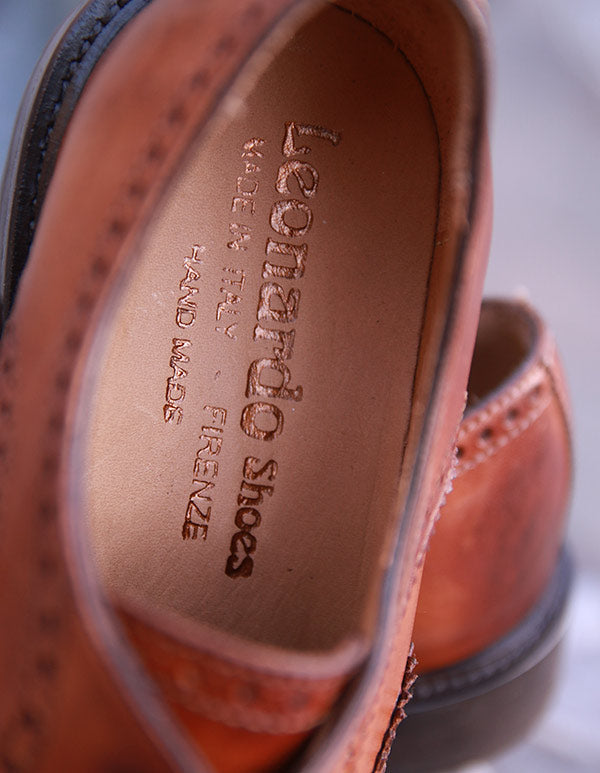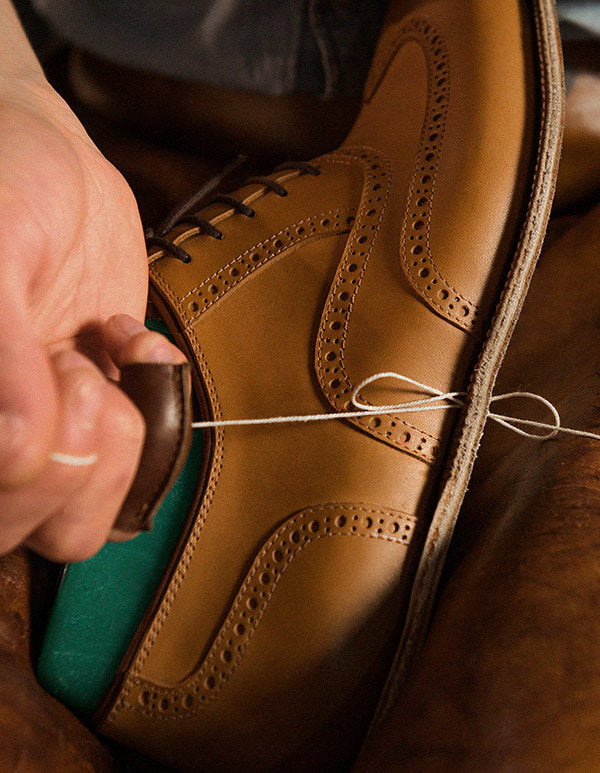 100% MADE IN ITALY
Sophisticated Design, Precious Materials and Great Attention to Details
Perhaps not everyone knows that making a shoe requires many steps and each of these phases must be performed directly and by hand.

Our shoes are the sum of many different skills, each of which is refined only after years and years of experience.
FLORENTINE CRAFTSMANSHIP
Leather, String and Lots of Love for Beautiful Things
This is our recipe for success.
Leonardo's first goal has always been to create excellence for those who "thirst" for beautiful and well-made things, such as our Florentine art of footwear, still worked and sewn by hand, rich in the choice of leathers of the best Italian tanneries and in the care of all the details.
WHAT MATTERS MOST
Your Thought
Purchase by chance after various searches and saw an original shoe model. Excellent delivery times and resolution of problems caused by me due to an error in the number, resolved in a timely manner and received earlier than established. Excellent experience. I check and trust in the next few days in the quality that will surely be up to par. At the moment the high-level manufacturing. Well done.....!!!!
Perfect in terms of shipping times and top product quality! I've been looking for this quality for a long time! Congratulations and highly recommended!
I bought a pair of shoes online and needed some color details. As soon as I contacted them on the phone they sent me photos in a few minutes to realize when requested. I can only say that they are a serious, scrupulous and professional company. Shoes arrived in just 2 days from the order by courier. The quality of the materials is excellent! I highly recommend.