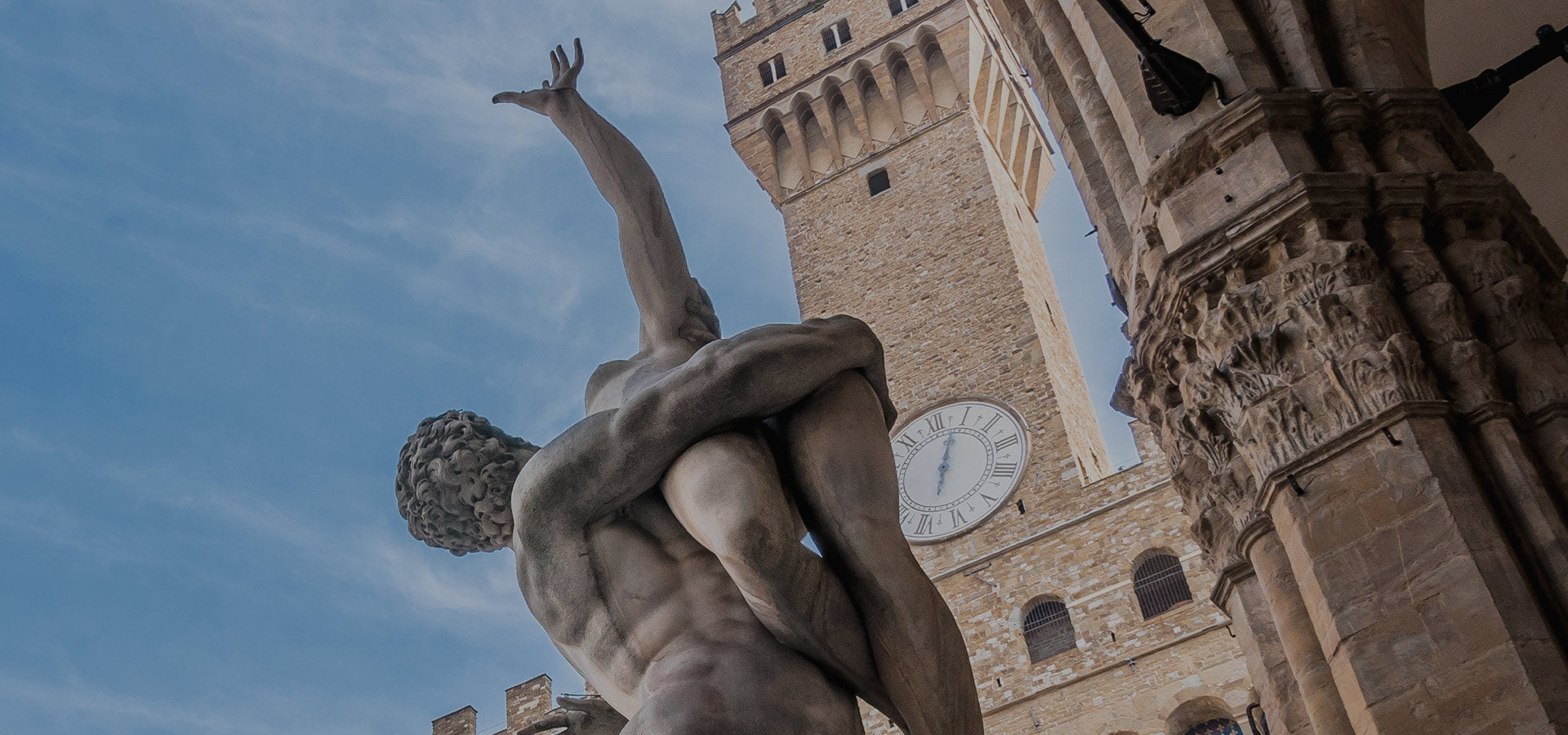 LEONARDO SHOES
OUR STORY BEGINS IN FLORENCE IN 1986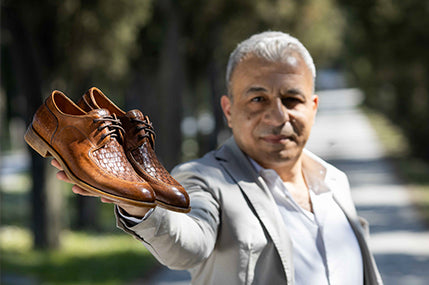 Leonardo: soul of our shoes
Florence is a place of inspiration and culture, where design is intertwined with history and everyday life. A transversal dimension that permeates the city and involves all its inhabitants, filling their lives with beauty. It is in this place that Leonardo Shoes was born, a luxury brand of handcrafted leather goods made in Tuscany, born in 1986 from the brilliant mind of its founder, Anan Alshalabi.
Of Palestinian origins, Anan studied in Rome and Perugia, to then identify Florence as his chosen city. Here he creates a brand that has its roots in Middle Eastern culture, interweaving it with the Renaissance allure of the search for ecstasy that beauty moves in the hearts of those who know how to observe. This is how his first refined handcrafted creations were born, following in the footsteps of the ancient Tuscan manufacturing art of leather processing.

Passion, inspiration and determination lead Anan to open his boutique in the heart of Florence, founding a luxury fashion brand of 100% made in Italy leather accessories. Quality of raw materials, craftsmanship and "made to measure" are the cornerstones around which the world of Leonardo Shoes develops, where Anan - supported today by his sons Karam and Omar - gives life to unique creations inspired by the timeless style of craftsmanship made in Florence.

All the creations signed by Leonardo Shoes - from men's and women's shoes to bags and small leather goods - are born from the work of expert craftsmen who have made the made in Tuscany a philosophy of life, bringing together innovation, tradition and territory in their production techniques . The design of the Leonardo Shoes collections develops in the search for the right balance between the classicism of luxury style and the new trends of international fashion, creating fashion accessories that add a unique and recognizable touch to every outfit.

"Details make perfection and perfection is not a detail"

Leonardo da Vinci
Florence: background and inspiration of our art
Cradle of civilization, art and the Italian Renaissance, Florence is the magical place that saw the birth and development of the Leonardo Shoes project, an exclusive brand that intends to place itself among tradition and innovation.

A unique city, visited every year by millions of people fascinated by history and art, is the backdrop to the painstaking work of the designer Anan, who chose the beautiful Florence as the place to stop and invest in 'ancient art of LEATHERcraftsmanship.
The boutique, nestled in the wonderful Florentine panorama in the historic center between the Duomo and Piazza della Signoria, established itself as a reality of high fashion craftsmanship throughout Italy and beyond, a guarantee of quality and deep love for beautiful things.
Made entirely by hand, the products of LEATHERtteria Leonardo Shoes are aimed at an attentive and demanding public, able to appreciate the quality and uniqueness of the garments with an exquisitely Florentine design.
PHILOSOPHY
Leonardo Shoes Leonardo Shoes has made its own the philosophy of high fashion made in Italy, embracing the grandiose project of creating first-choice works of art, unique and quality products , made with love and an unquenchable passion by Italian artisans.
The watchword for Leonardo Shoes is quality: in this sense the brand intends place itself in continuity with the great Italian tradition of made in Italy craftsmanship, offering luxury products at always competitive prices.

In the wake of the great masters of LEATHER, Leonardo Shoes creates real works of art: men's and women's shoes, bags and accessories in LEATHER, jackets and much more, all rigorously handmade and genuine LEATHER 100% made in Italy.
SERVICES
We also guarantee:
-Quick answers to your questions and advice for purchases, customer assistance every day from 9:30 to 19:00.
-Shipping within 24 hours of receipt payment shipping by express courier.
-Sending the tracking code to monitor the shipment.
-14 days to return the goods if not satisfied.
-Real good quality photos of the goods you are going to buy.